Bespoke Oven Designs
At Genlab a customer's specific design and engineering requirements can be met in house with a completely bespoke unit. Whatever heating requirements you may have, we offer a comprehensive package of services to meet your needs.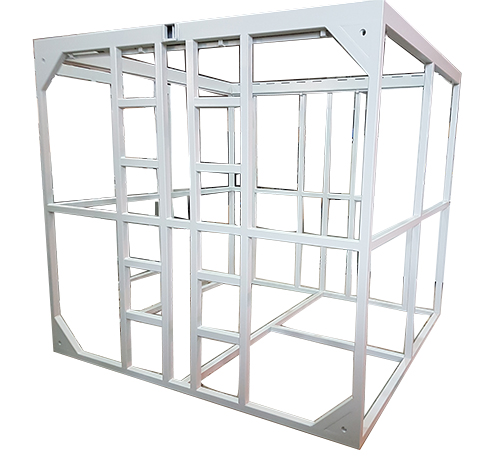 By designing bespoke units for customers Genlab have been able to:
Transform production timescales for clients with the use of options like conveyor loading systems
Improve the quality of finished items
Maximise space utilisation in the customers' factory by manufacturing the unit around available room.
Introduce additional safety measure such as automatic cut out switches and PIR detectors.
Significantly reduce electricity consumption by replacing old energy inefficient units.
We are able to provide complete engineering solutions to your heating requirements. We pride ourselves in our ability to deliver a bespoke solution and as no two projects are the same, we understand that each project requires an individual design, which is exactly what we can provide.
We can help your business as well, not just in the UK, but across the globe. We are proud to be able to state that bespoke Genlab units are currently in operation in some of the most sophisticated manufacturing facilities all over the world.
We don't also stop at building the ovens themselves. If you also require a unique racking or trolley system in order to load your components we are able to produce these as well. Genlab can provide a service to meet all the heating needs your business may have.
Maybe you only require a modified shelf for one of our standard range units or alternatively you need something completely designed around your factory, but please contact us to see what we can supply.

Need Some Advice?
Contact us
* REQUIRED FIELDS
Tweets by @Genlab_ltd


All Genlab products come with a two year warranty
Bespoke Ovens Gallery
Click here to view some of the bespoke ovens we have built