Genlab CUI Tester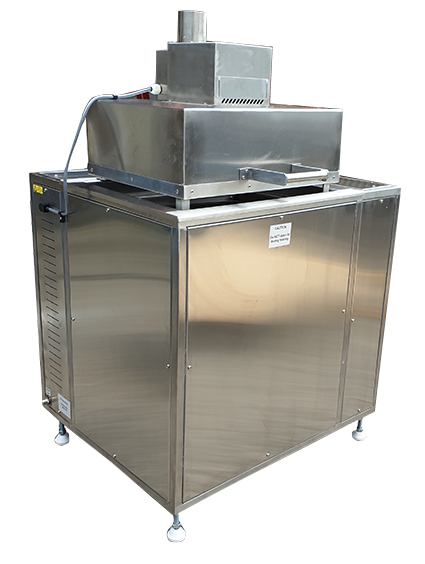 Using Genlab's 60+ years of thermal engineering experience, we offer custom built test equipment to suit specific ISO standards. Our latest CUI tester is a custom built product that simulate conditions to meet the ISO 19277 qualification testing required for many Petroleum, Petrochemical and Natural Gas industries. Working closely with UK leading testing houses, we discuss ISO specifications and offer a unique 'Concept, to Product Design and Build' service using the latest PLC control systems.
Specifications
Energy efficient, <5KW max for testing 3 samples
Integral Overheat shut down system
415V 3 Phase + N
Stainless steel interior and exterior
Extraction hood designed to vent chamber salt water (75mm)
Automated fill control, calibratable to local conditions
Compact solution (120cm H x 90cm W x 80cm D)


Features
Automated Test Sequences, simply press 'GO' then data capture in 1008 hours
PLC Control
3 Sample Testing
Auto level fill control

Dry boil detection

4 Zone temperature control and pre test calibration sequence

Historical Trending
Easy to use intuitive touch screen control
Alarm and event history

Need Some Advice?
Contact us
* REQUIRED FIELDS
Tweets by @Genlab_ltd


All Genlab products come with a two year warranty
Bespoke Ovens Gallery
Click here to view some of the bespoke ovens we have built