Temperature Probe Assembly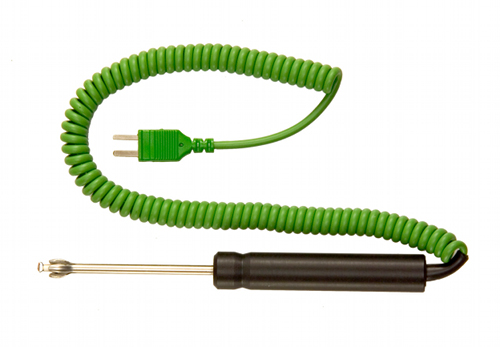 One of the key products in designing the optimum thermal loop is selecting the best suited temperature sensor for the application. Whether you are wanted a stable sensor, or a quick responding sensor, or a high accurate sensor, Genlab offer custom built sensors, designed your way with quick lead times.
                                        
Whether it's thermocouples, RTDs (Pt100s), thermistors or thermowells that you require, we can be build to your specification, either as a one-off or a mass production run.                                       
Available from stock, we can offer the following :
Thermocouples - Type K, J, T, N, E, R, S and B
Resistance Temperature Detectors (RTDs) - Pt100 and Pt1000
Thermistors - NTC and PTC
Hand Held Sensors - Immersion, Penetration, surface and more
Transmitters - Thermocouple and RTD (4 ~ 20mA)
Instrumentation - Hand held indicators and other temperature instrumentation
Dial Thermometers - Bi-Metalic or Gas Filled
Any of the above product range can come with traceable UKAS certification if required, please just let us know with your order.

As a team of thermal engineers, we pride ourselves in the knowledge of selecting the best sensor  to suit the application so please contact us below and we can advise you accordingly.

Need Some Advice?
Contact us
* REQUIRED FIELDS
Tweets by @Genlab_ltd


All Genlab products come with a two year warranty
Bespoke Ovens Gallery
Click here to view some of the bespoke ovens we have built