WEEE & RoHS
Restriction of Hazardous Substances (RoHS) 2 Directive 2011/65/EU
The RoHS Regulations ensure that products do not containcertain hazardous substances. Genlab has been obligated under the regulations, under Category 9 - monitoring and control instruments since July 2014. Genlab has conducted a detailed analysis of all its components and sub-assemblies and the relevant RoHS conformance certification has been obtained from its suppliers.
For further information please see Genlab's RoHS Compliance Statement
Waste Electrical and Electronic Regulations (WEEE)
The Waste Electrical and Electronic Equipment Directive (WEEE Directive) was introduced into UK law in January 2007 by the Waste Electronic and Electrical Equipment Regulations 2006.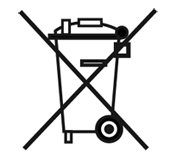 The WEEE Directive aims to reduce the amount of electrical and electronic equipment being produced and to encourage everyone to reuse, recycle and recover it.
Genlab have joined an industry compliance scheme managed by Valpak Ltd and have been allocated the Producer Registration Number: WEE/DA0044SY
For further information please see Genlab's WEEE Compliance Statement

Need Some Advice?
Contact us
* REQUIRED FIELDS
Tweets by @Genlab_ltd


All Genlab products come with a two year warranty
Bespoke Ovens Gallery
Click here to view some of the bespoke ovens we have built