Case Studies
Covid – 19
Genlab has remained open throughout March and April, observing government guidelines and social distancing. We are getting an increasing number of requests from organisations asking if we can swiftly supply both bespoke and standard range products. The simply answer to that is yes!
We have supplied a large capacity multipurpose incubator, which was built from scratch and dispatched in an unprecedented time of under 4 days, because it was required as part of the governments testing procedures for Covid – 19. It has bespoke racking to allow more shelves and therefore more testing - see picture below.
As more and more tests are being conducted, more and more laboratory glassware drying is being required. We have found an increased demand for these products and have made amendments in the production process, to ensure that we can meet demand even more quickly. These units can now be delivered very swiftly.  
Lastly, we have also been asked for various pieces of laboratory equipment which is being used for the production and testing of PPE, which is so vital at the moment.
If you require equipment for your production process or if you feel something bespoke would improve your productivity, please ask us. All of our units are manufactured right here in the UK, at our factory in Widnes. We utilise our own control systems and do not rely on third party electronics, which are currently difficult to obtain. We have been therml engineering since 1963, we are on hand, as ever, on 0151 424 5001.  

BLOODHOUND SSC Project
Genlab were approached by the BLOODHOUND Project team in 2014 about the possibility of supplying an oven for composite curing purposes and were only too pleased to help.
In April 2015 Genlab representatives were invited to a progress briefing at the team's headquarters in Bristol and were able to meet Richard Noble, the Project Director and the man who hopes to drive this car at 1000mph - Andy Green.
If you have a requirement for a unit for composite curing, please contact Genlab for assistance. Also for more information on the record attempt see: //www.bloodhoundssc.com.


Bentley Motors Crewe
Genlab has installed a series of 21 custom built industrial ovens which have been purchased for the Bentley Motors factory in Crewe. These particular ovens have been fitted with space saving roller shutter doors.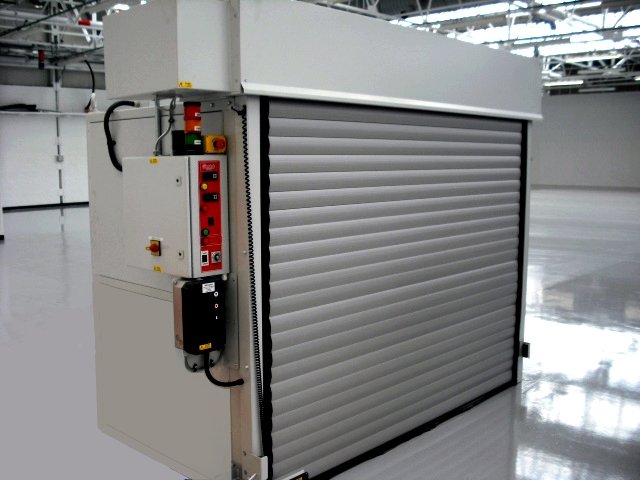 Need Some Advice?
Contact us
* REQUIRED FIELDS
Tweets by @Genlab_ltd


All Genlab products come with a two year warranty
Bespoke Ovens Gallery
Click here to view some of the bespoke ovens we have built